Chinese Calligraphy
Spring 2018
There's a sense of simplicity and elegance associated with the bold, black ink on pure, white paper. However, the possibilities of form and expression are endless.
by writing simple Traditional Chinese characters, like the pictured fire (火, Huǒ), wood (木, Mù), and under (下, Xià).
added more brush strokes and moved onto writing more complex characters, like the pictured book (書, Shū), Spring (春, Chūn) and ice (冰, Bīng).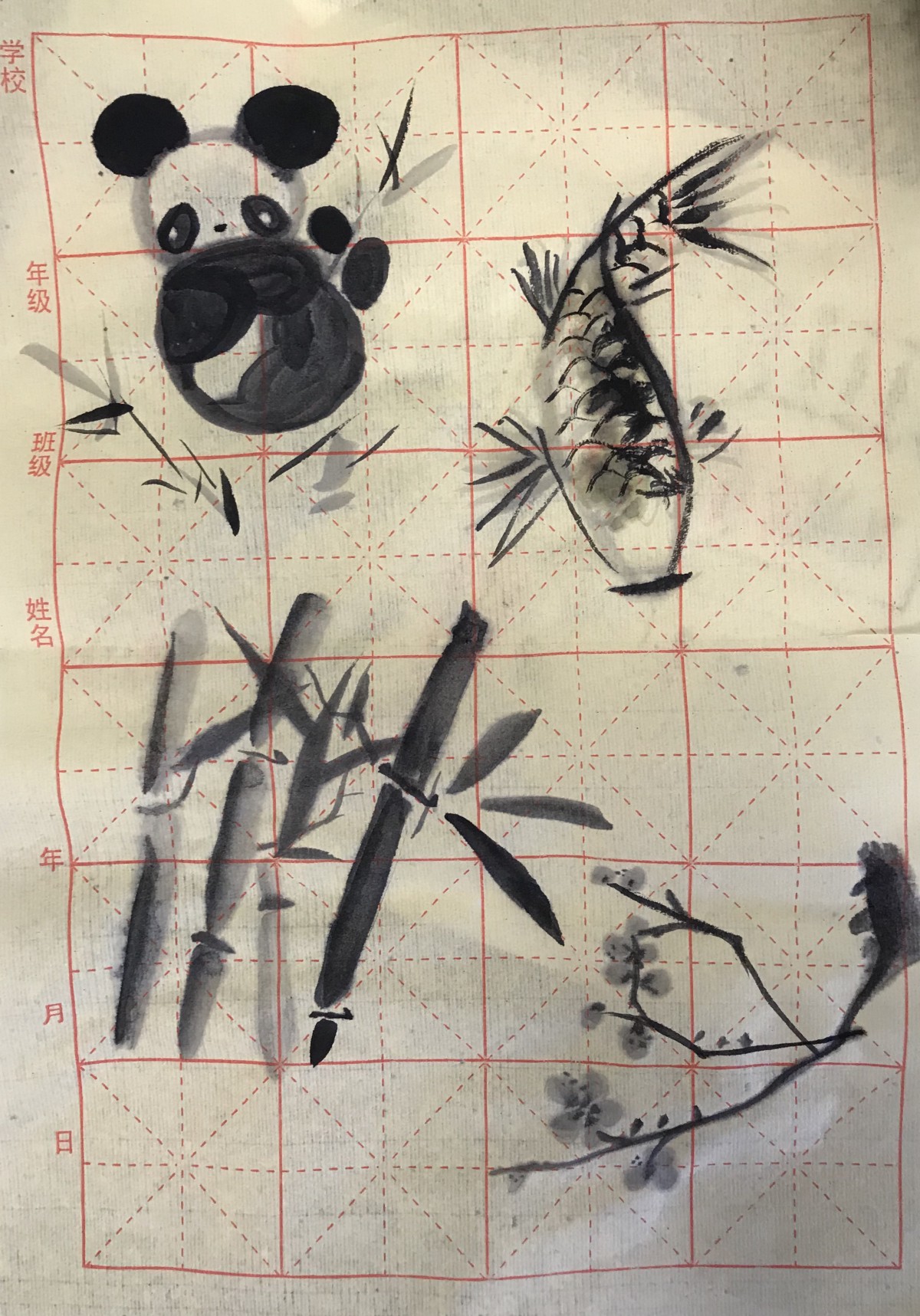 characters to painting entities in nature, referencing famous Chinese calligraphers' works and styles. We painted…
Feat. red envelope from our Teacher (老師, Lǎoshī).
It was initially difficult to control the water and saturation, but practice makes perfect!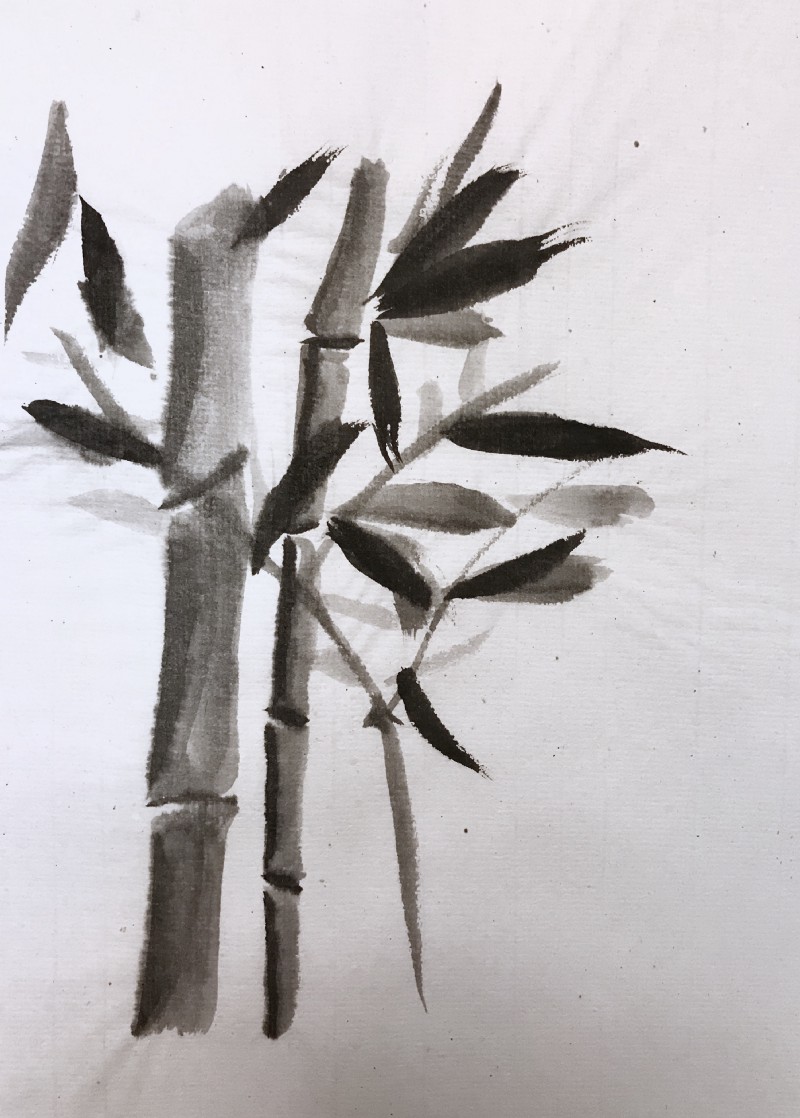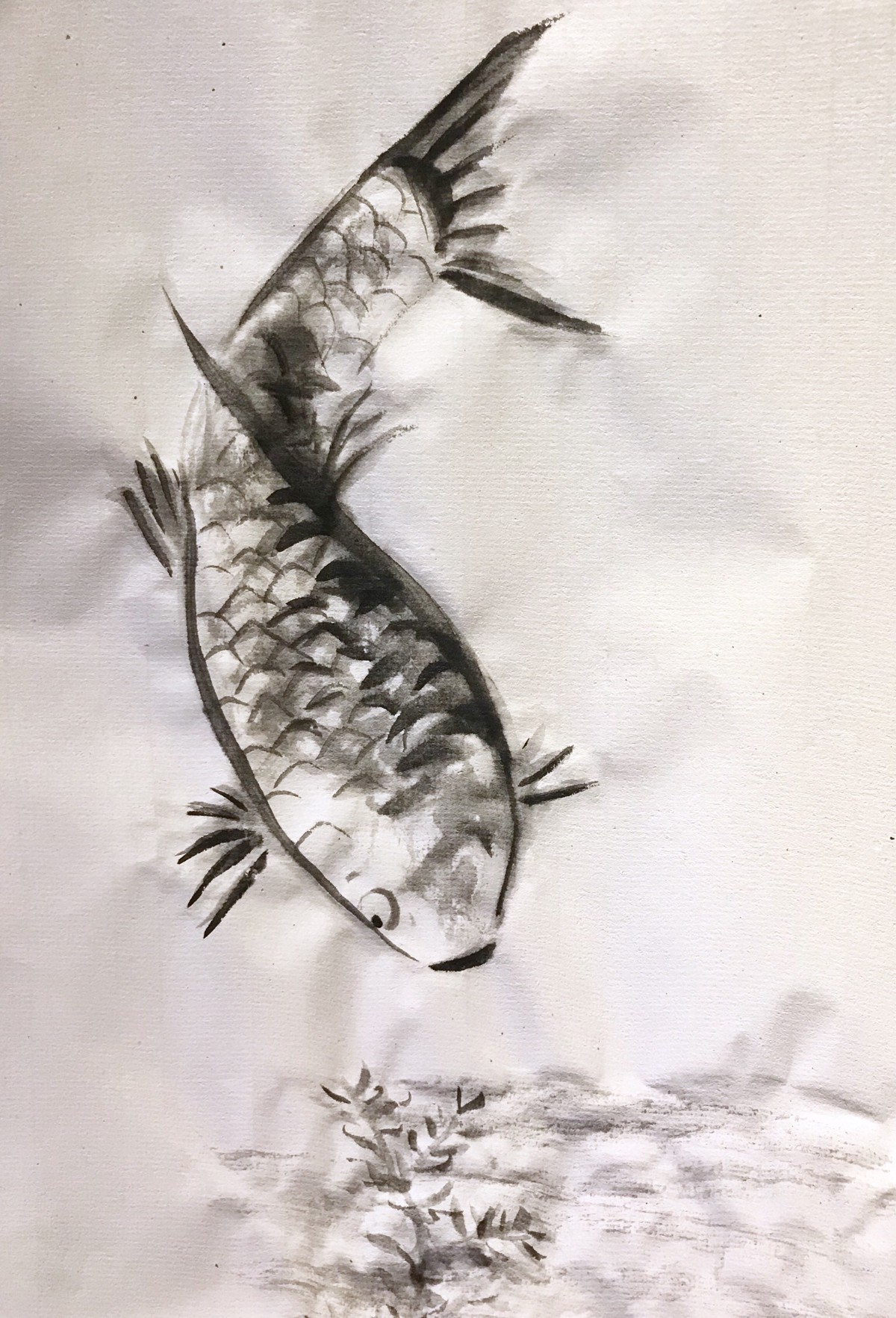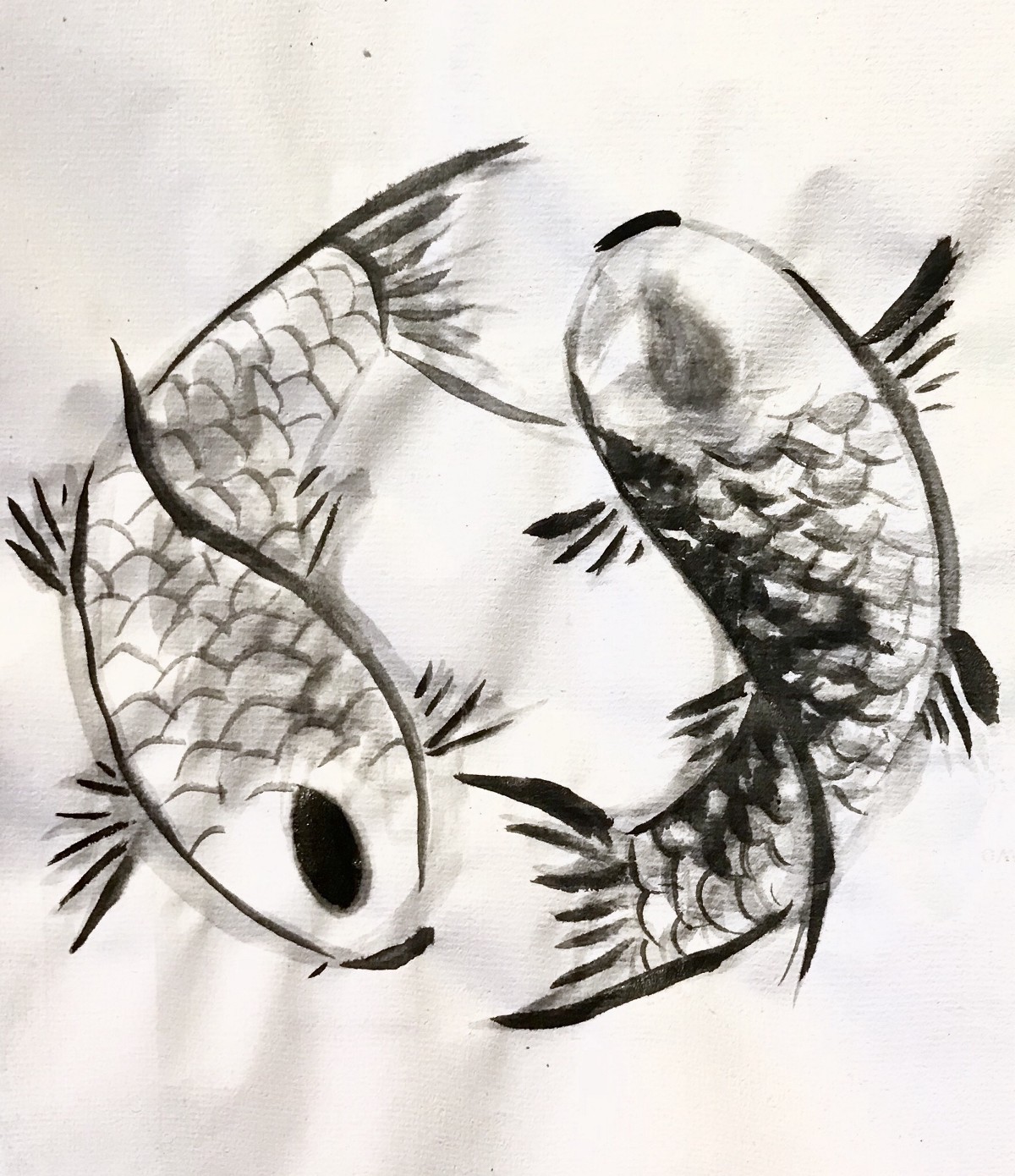 Two koi fish, swimming in a circular motion, depicting a Ying-Yang symbol.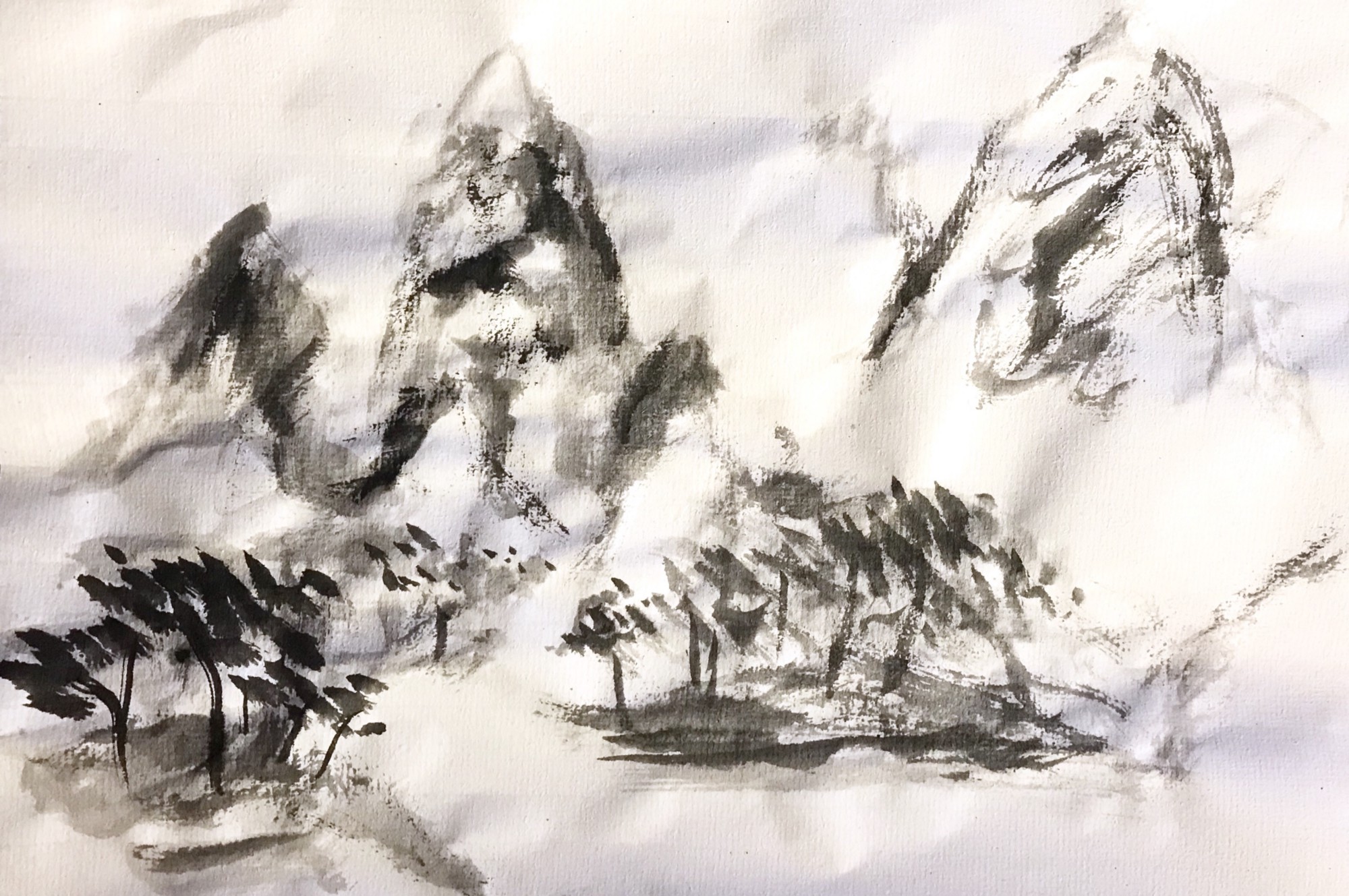 our final project–painting a calligraphy poem. I chose the final ten characters of the poem 'Song of the Wanderer' by Meng Jiao because of its beautiful imagery of the unconditional love between a parent and child.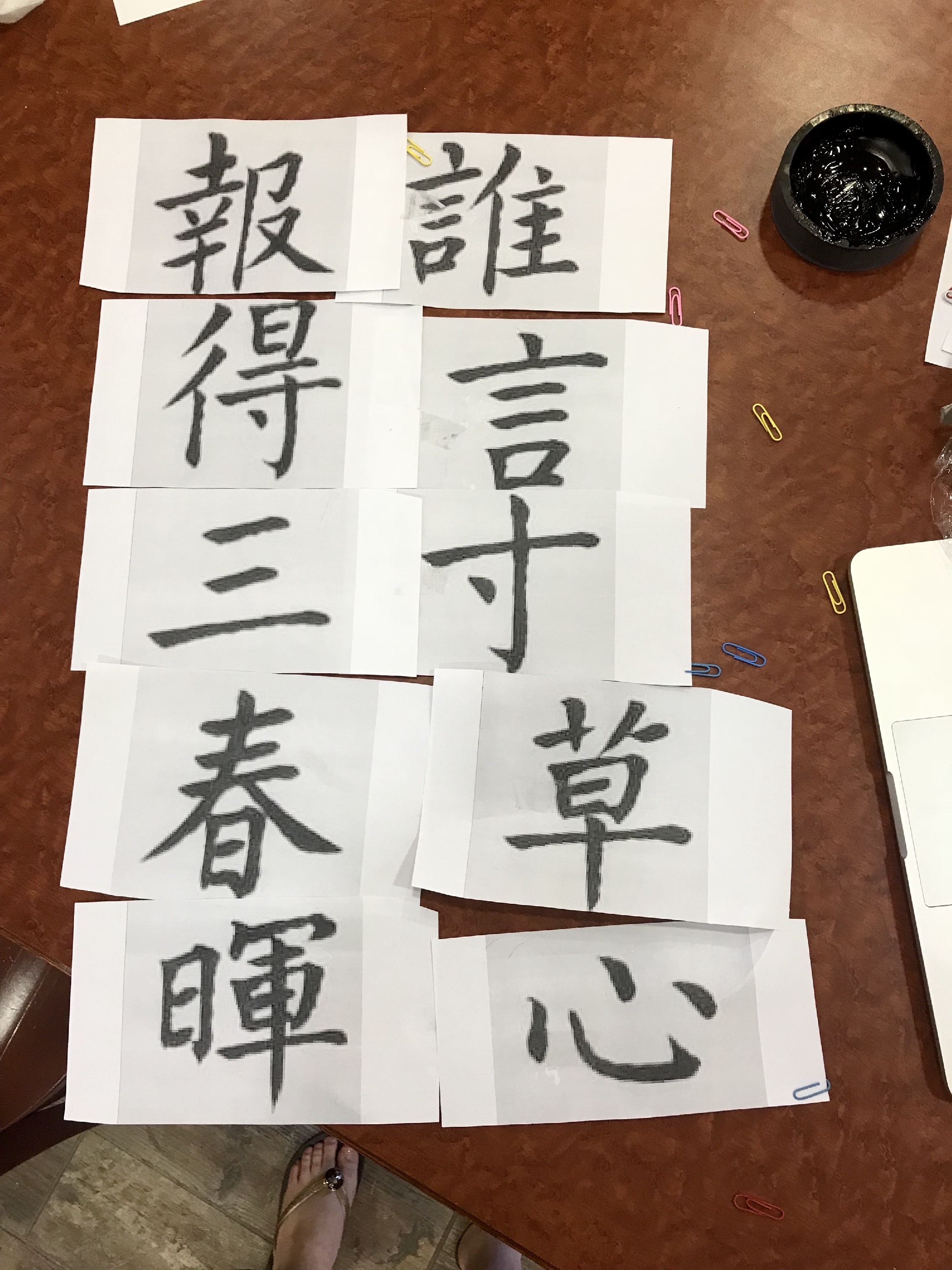 to ensure that the characters are aligned and positioned accordingly (with the help of paper clips).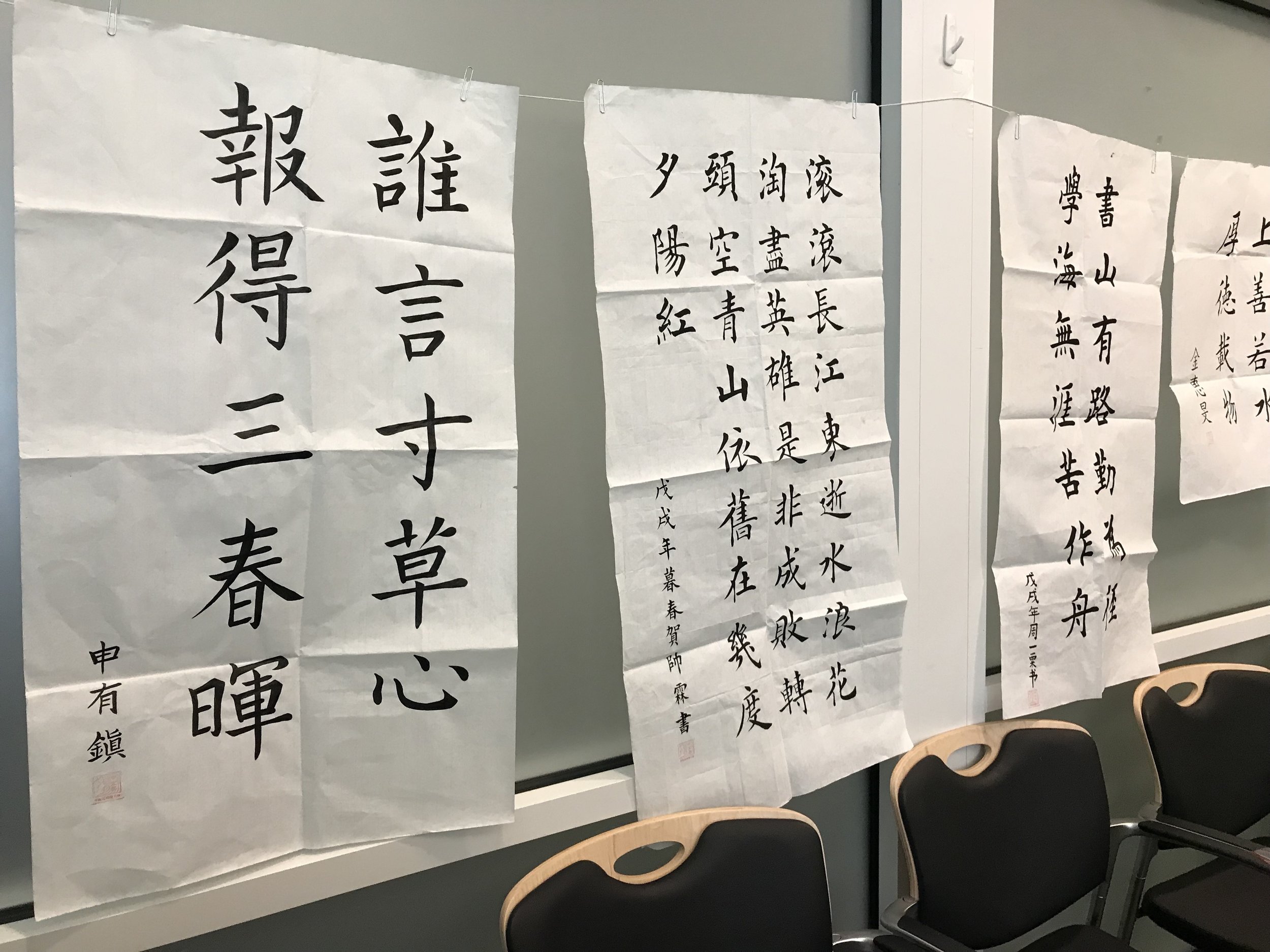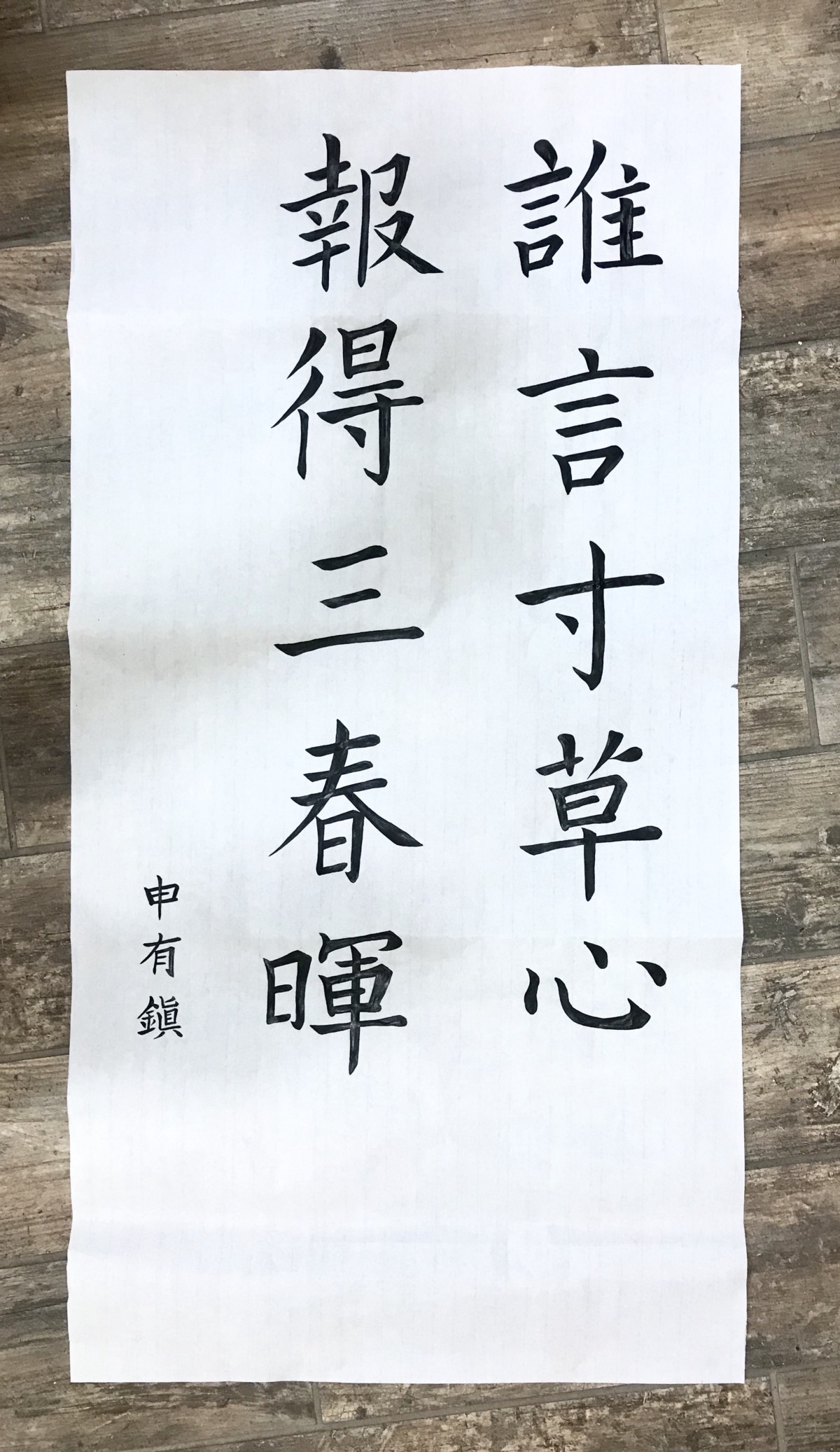 Yóuzǐ Yínm (游子吟) by Mèng Jiāo (孟郊)
誰言寸草心
Shéi yán cùn cǎo xīn
[who] [speak] [inch] [grass] [heart]
Who would say that the heart of inch-high grass
報得三春暉?
bào de sān chūnhuī?
[repay] [achieve] [three] [spring] [shine]
could repay the sunshine of deepest spring?